Jan 14, 2022
Times Celebrities Wear BNY That You Might Have Missed
You might be eyeing your favorite celebrities' clothes not knowing that you can purchase the exact item within your reach. Celebrities wear clothes that look *expensive* most of the time, and we think so too! But not always… They also wear local brands such as BNY clothes a LOT. We listed the times we saw them wear our brand's clothes… You might be shocked. You may have seen them too, but didn't know it's BNY.
Julia Montes
Photo from ABS-CBN Entertainment on YouTube
If you're an avid viewer of the longest running TV show, FPJ's Ang Probinsyano, you might notice that Mara has been wearing this jacket for a whole week. Guess what? That One Jacket Julia Wears in Ang Probinsyano for About A Week was released in August 2021. With the badass stylish look of this faux leather jacket, it's just fitting why the styling team would put this on Mara, the country's Black Widow. With the combination of maroon and black plus the metal elements of this jacket, you can definitely turn into an action film character! From the original price of P1,500.75, it's now only P999!
Ashley Ortega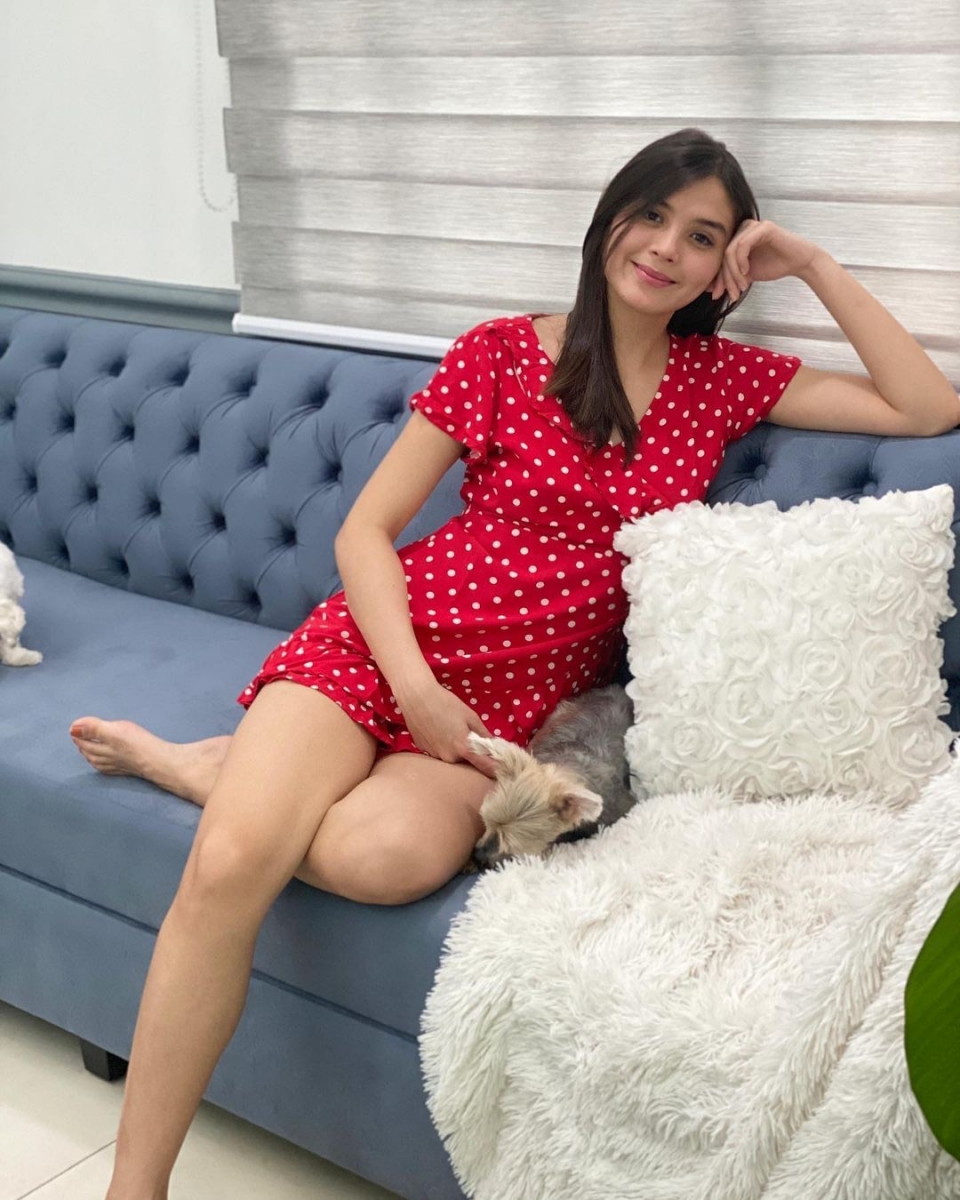 Photo from @ashleyortega on Instagram
Aww… Ashley here is casually wearing the newly released BNY dotted overlap dress on her sofa with her furbaby Enzo! Not to mention how cute it is that Bambi has to have a cameo in this photo?! Also, how fitting it is to wear polka dots in the new year?! It's currently on sale from P799.75 to P649.
Rocco Nacino
Photo from @nacinorocco on Instagram

Nothing better than wearing BNY shirt on a vacation! We repeat, there's nothing! With the full-print woven shirt, that screams *aloha* and everything tropical, Rocco must've felt so fresh and comfy especially with the buttons undone halfway. This shirt is currently available in the BNY HipShops nationwide if you're thinking of copying this look.
Kimpoy Feliciano
Photo from @kimpoyfeliciano on Instagram
Yes, we snoop into people's stories… but look what we found! This was a screenshot of Kimpoy's story from Heaven's birthday party. It barely shows what he's wearing, but we know all too well that it's the Los Angeles vertical striped shirt in the color old rose. Also available at the BNY HipShops nationwide.
Heaven Peralejo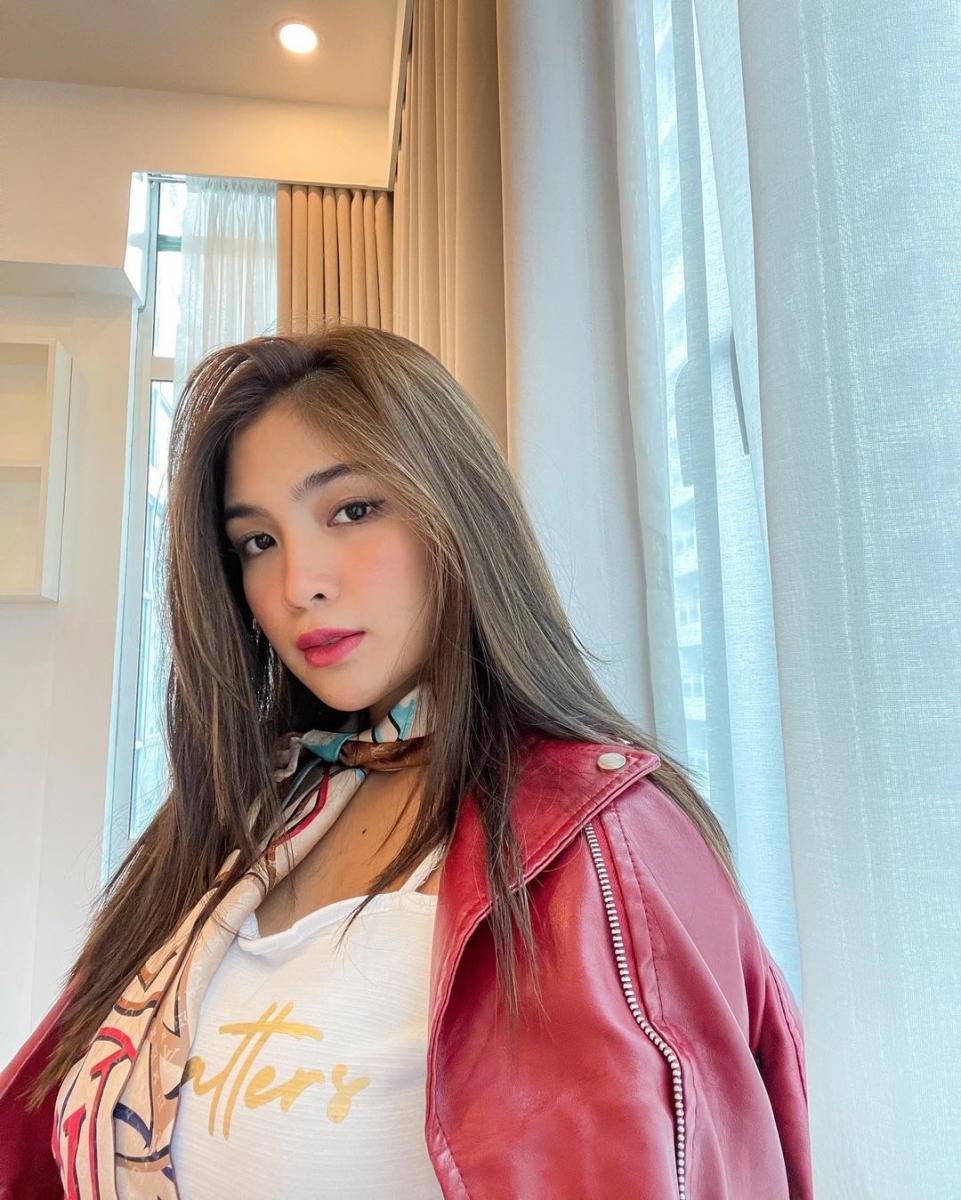 Photo from @heavenperalejo on Instagram

We often see this lovely picture in articles that talk about our brand ambassador. What is she wearing? Of course, it's BNY! Two products are featured in this, the 'It Matters' off-shoulder in white and the faux leather jacket that's currently 58% OFF from P1,649.75 to now only P700! Add them to cart before they run out, because, sadly, they won't be restocked.
Mac Manicad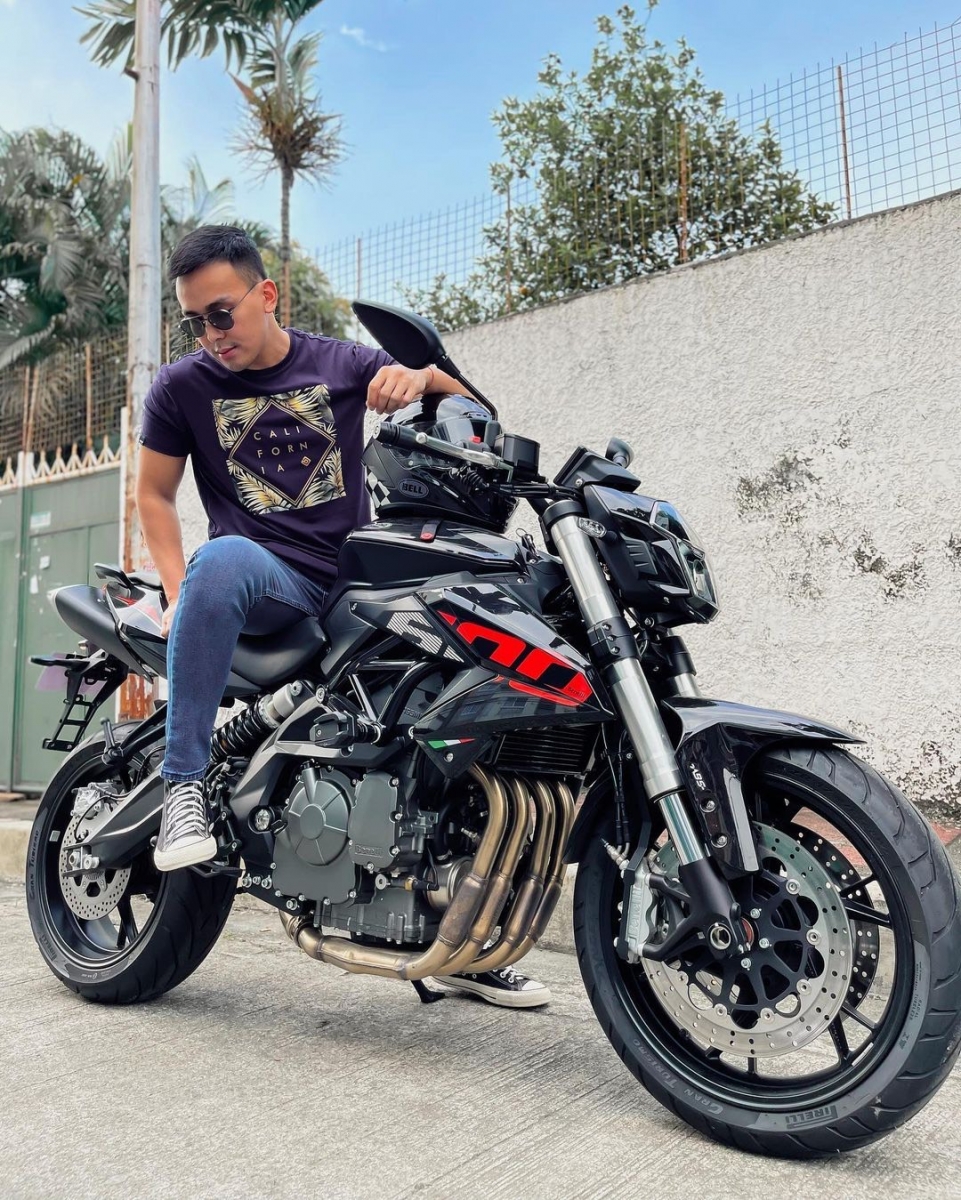 Photo from @macmanicad on Instagram
We just love how cool Mac Manicad's photos are with his motorbike. The image is a little edited, because the shirt looks purple when it's actually navy blue. We're not complaining though, should we make a purple version of this tee, then? There's also a maroon version of this available for just P249!
Colleene Ferrer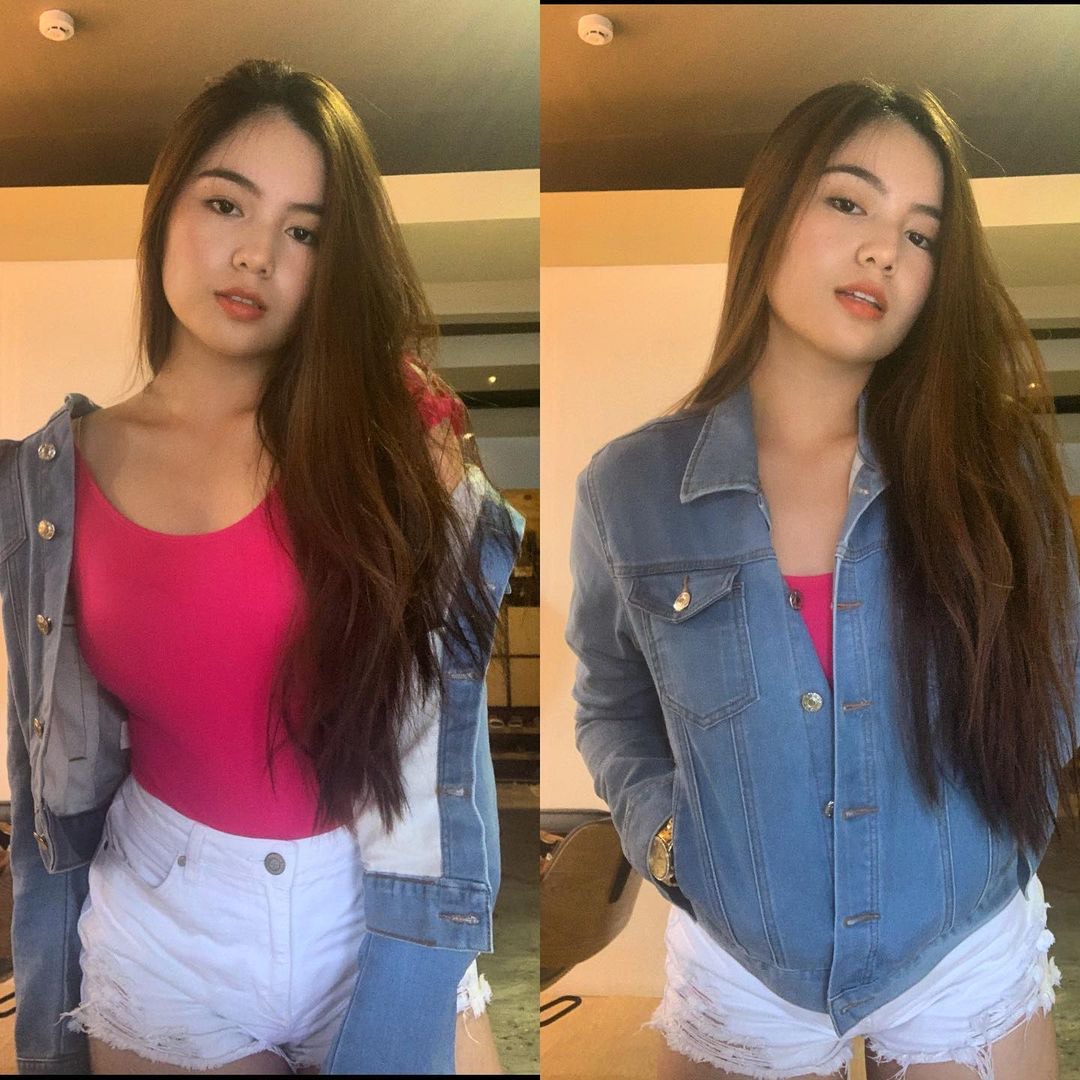 Photo from @colleeneferrer on Instagram

Denim jackets really are must-haves! They complement ANY outfit. Colleene slays the terry jacket on top of a flashy fuschia spaghetti top and white shorts. Good news, the terry jacket is now only P999.

Andrei Trazona (Beyond Zero)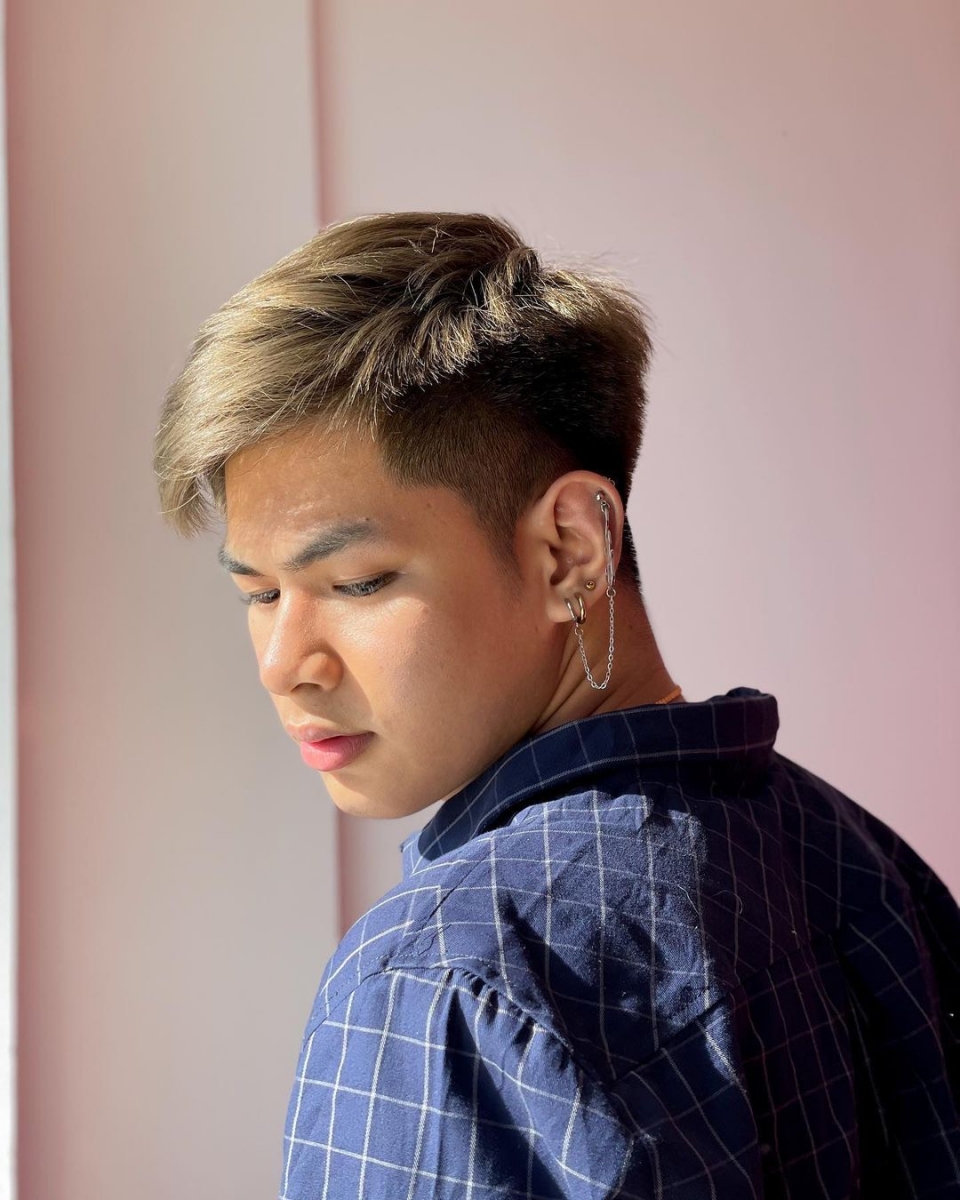 Photo from @bz.andrei on Instagram

The TikTok sensation Beyond Zero members had fun with their photoshoot at the studio last year (totally COVID-free following the safety protocol of getting tested before the shoot). You can see their videos on the BNY TikTok page https://www.tiktok.com/@bnyjeansph See here, Andrei posted about him wearing the BNY checkered long sleeves on the gram while basking in the sun looking ethereal.
Zyren Dela Cruz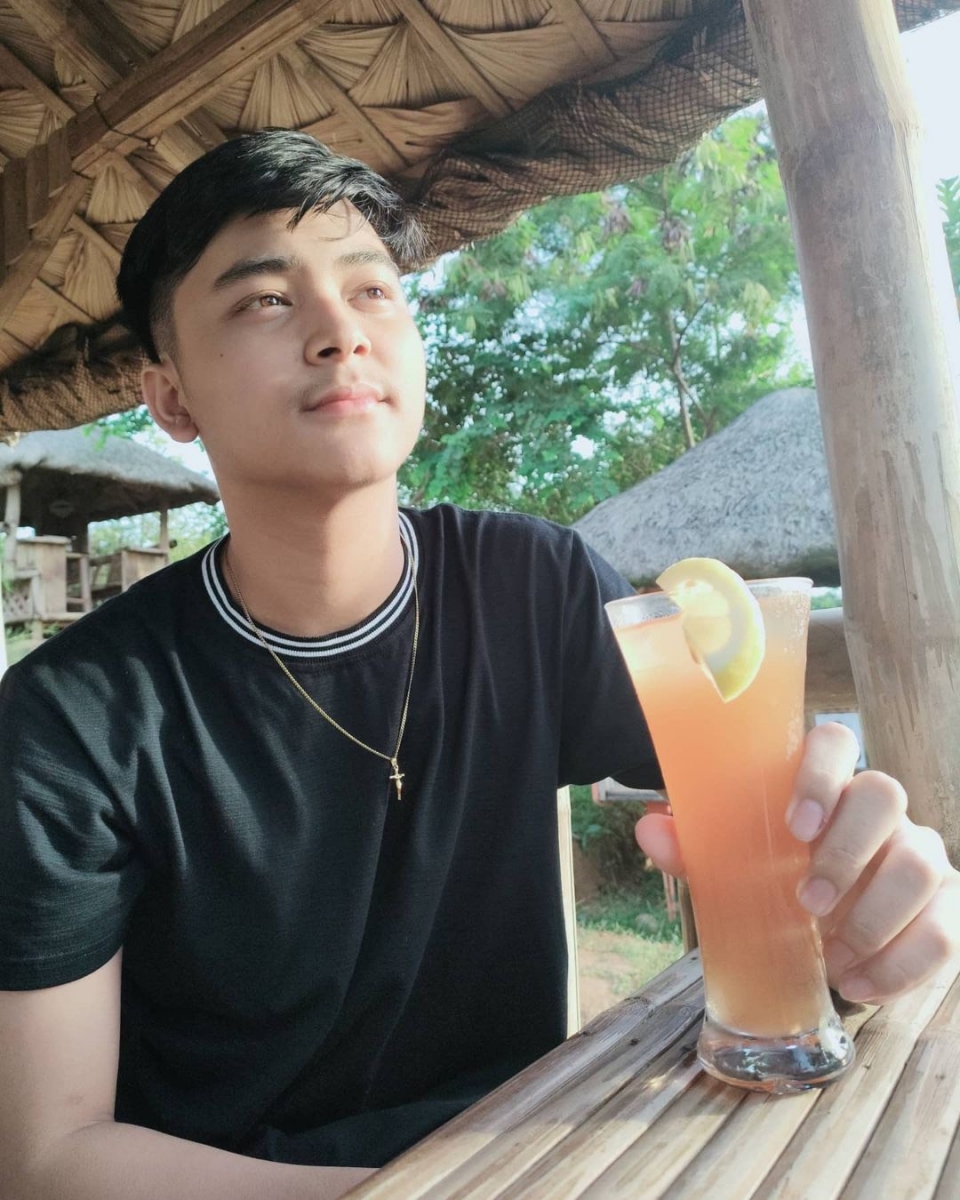 Photo from @zyrendelacruz on Instagram

Zyren took a vacation in December and we spotted him wearing this rib-neck shirt. This shirt comes in 5 colors: old rose, maroon, dark green, powder blue, black and fatigue. New style of this shirt is now available in all BNY online stores.
Pao Pao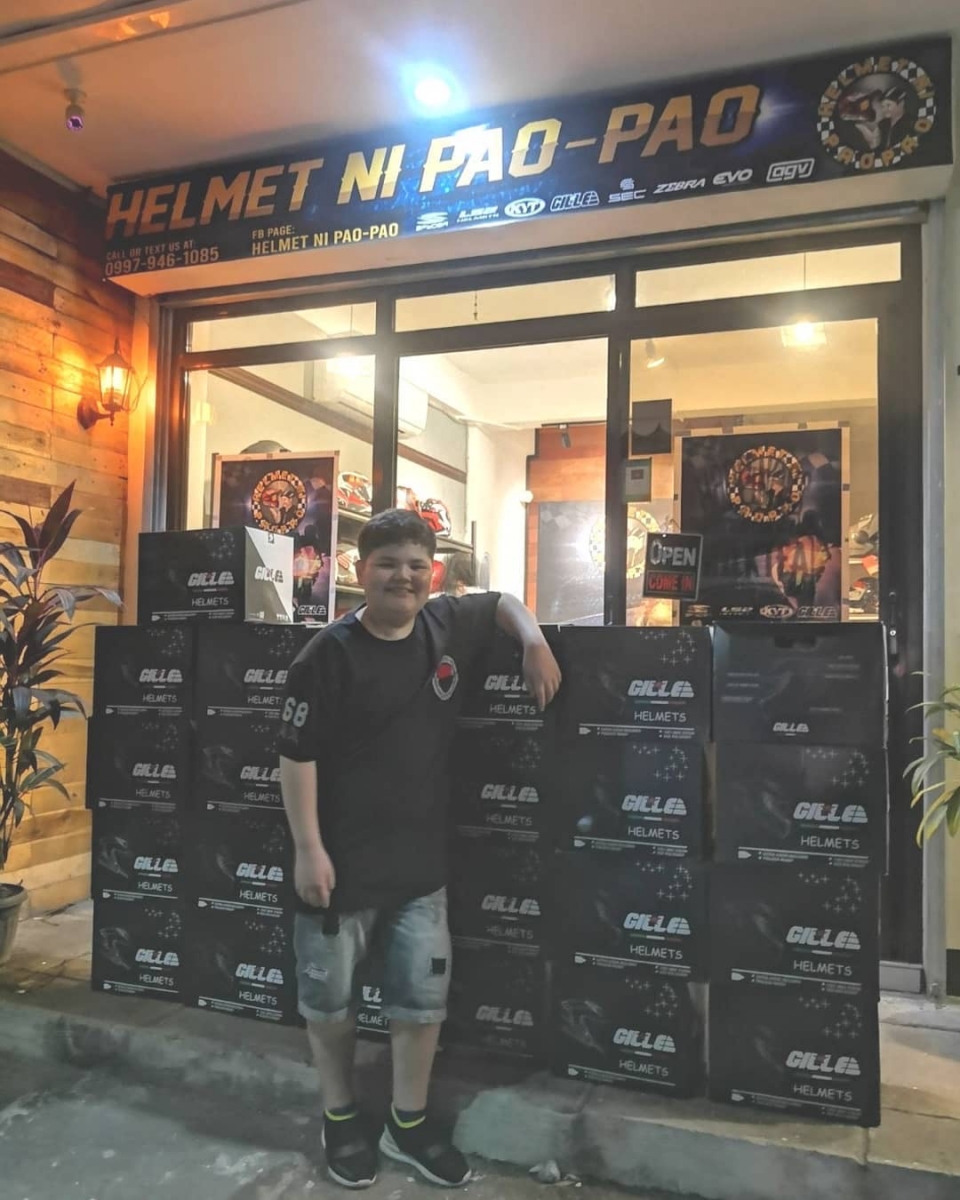 Photo from @yuanfrancisco on Instagram

Pao Pao from Encantadia wearing the BNY Tokyo Japan with boxes of helmets surely make him look a little grown up. Nonetheless, he still looks cute in a casual look with denim shorts and 4 rows of helmet boxes. The shirt comes in black and white which are both on sale for only P350 today.
That's all we have spotted for now. Be sure to check out these items before they run out! Follow us on all social media platforms Facebook, Instagram, Twitter, and TikTok @bnyjeansph to keep up to date with the latest trends. You can also join our BNY Deals on Viber to get Viber exclusive deals, promos, and giveaways.